Logosease LGS-RG004 Underwater Comm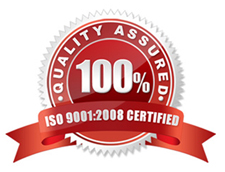 Product details
Brand: CASIO Logosease
3 Channel 55 metres
Continuous use for max. 3 hours
Maximum range for communication is 50 to 100m
Waterproof for LGS-RG004 is max. 55m depth
Transmission / Receiving is conducted with ultrasonic wave
Simple operation: select tapping or hands free (VOX)to change transmitting and receiving mode
3 channels
Voice recorder
Training mode
Specifications
Logosease LGS-RG004 Underwater Comm's
Multi-functional, scalable advanced model
Specification
Out package
| | |
| --- | --- |
| Colors | Mat black |
| Size | 89.0mm x 41.0mm x 44.8mm |
| Weight | Approx. 107g |
| Max.water pressure | At 55m depth |
| Temperature in use | 0°C- 40°C |
Audio section
| | |
| --- | --- |
| Microphone | Bone conduction microphone |
| Speaker | Magnetic-type bone conduction speaker |
Communication section
Channels

3ch (Channel A B and C) *Default is channel A

Frequencies

(ultrasound wave) Channel A: 32KHz USB
Channel B: 36KHz USB
Channel C: 40KHz LSB
(band frequency) 4KHz,SSB-AM basis
*Channel B and C may interfere each other a bit. but you cannot hear the contents well

Antenna

Ceramic piezoelectric element

Transmission range

50 - 100m(Channel A)
*face-to-face position in clear and calm sea

Directionality

The power of communication will be max. when front side of the antenna of each divers faces each other. It will be min. when they are facing opposite ways.

Display
Turning the unit ON
(Display battery remaining)

Fully charged: Green blinking
Left enough for 1 more dive: Blue blinking
Need charging: Red blinking

Transmitting mode

LED light in pink

Receiving mode

Channel A: Yellow blinking
Channel B: Blue blinking
Channel C: Light blue blinking

LED while charging

Red LED is ON

LED after charging

LED is OFF

Operation Components
Acceleration sensor

Tap one time in receiving mode, transmitting mode will start
Tap one time in transmitting mode, transmitting will end. (receiving mode starts)
* VOX function (hands-free) can start transmitting mode too.
* With no sound for 3-sec., transmitting mode will change to receiving mode.

Recording section
Power switch
| | |
| --- | --- |
| ON | Turns on by detecting water |
| OFF | Automatically turns off in 1 minute after removed from water |
USB
| | |
| --- | --- |
| Battery charging | Required about 2 hours at 500mAh |
Battery
| | |
| --- | --- |
| Rating | 560mAh with Li-ion battery |
| Charging method | by USB |
| Duration | About 3 hours (assuming 10% of the time is used for transmitting) |
| Maintenance | The manufacturer replaces the Li-ion battery |


Other functions
Other functions

Voice recording
Training mode
Customized tool

Accessories
| | |
| --- | --- |
| Accessories | Battery charger x 1, USB cable x 1, Strap x 1, Speech training sheet x 1 |