Logosease LGS-RG004 SAR
Just now there are
1
people looking here.
$1,499.00
Add to list (wish/quote request)
sku: UC05500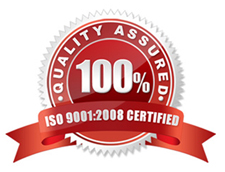 Product details
Brand: CASIO Logosease
Logosease LGS-RG004 SAR
Search and Rescue model
LGS-RG004 SAR is pocket sized, cableless underwater walkie-talkie talking with a mouth piece of a regulator, communicating by ultrasonic wave and conveying sound with bone conduction. Communication is possible in the low visibility underwater, and moreover, approx. location of a speaking diver can be detected.
Max. depth: 55m
Max.communication range: 75m to150m *
Continuous working hours : approx. 3 hours
Communication range improved 30% compared to other Logosease
Easy to set - Just set it at the mask strap.
No additional equipment is needed - No need full-face mask for simple conversation.
Hard to get damaged - No cable, cover to open, nor switches which protect the unit from entering water inside. No battery liquid leakage due to USB charging.
Inexpensive and light weight - Easy maintenance and its cost is low.
Releases emergency signal - Certain volume of signal is released without consuming air.
Able to search the transmitting location - If a diver is closer to you, voice sounds louder
Able to use in disasters - Since commercially available USB adaptor is applicable, charging is available in the car cigarette lighter socket.
Able to grasp divers situation - Can get it in real time.
Specifications
Logosease LGS-RG004 SAR
Specification
Outer package
| | |
| --- | --- |
| Size: | 89.0mm x 41.0mm x 44.8mm |
| Weight: | Approx. 107g |
| Water-proof: | section |
| Temperature in use: | 0°C- 40°C |
Audio section
| | |
| --- | --- |
| Microphone: | Bone conduction microphone |
| Speaker: | Magnetic-type bone conduction speaker |
Communication section
Channel:

1 ch

Frequencies:

(Ultrasound wave) 32KHz USB
(Band frequency) 4KHz,SSB-AM basis
*There is no law regulations for use of ultrasound underwater in Japan

Antenna:

Ceramic piezoelectric element

Max. communication range:

75 - 150m
*The communication range depends on the using condition (location of your buddy and sea condition)

Direction effect:

Power of communication will be max. when front side of antenna of each divers faces each other. It will be min. when they are facing opposite side.

Display (LED)
| | |
| --- | --- |
| Transmitting mode: | Pink is On |
| Receiving mode: | Yellow is blinking |
| Whistle mode: | Red is blinking |
| LED in charging: | Red is ON |
| LED after charging: | LED is off after charging completed. |
Operation
Receiving mode -> Transmitting mode:

Tap once in Receiving mode-> Transmitting starts
VOX in Receiving mode-> Transmitting starts

Transmitting mode-> Receiving mode:

Tap once in Transmitting mode-> Transmitting ends (Receiving starts) No speaking for 3 sec. in T@nsmitting mode-> Transmitting ends (Receiving starts)

Memory
Power switch
| | |
| --- | --- |
| ON: | Power becomes ON by detecting water |
| OFF: | Automatically turns OFF in 1 minute after removed from water. |
Battery
| | |
| --- | --- |
| Rating: | 560mAh with Li-ion battery |
| Charging method: | By USB (approx, 2 hours with 500mA for full charge) |
| Continuous working time: | Approx. 3 hours. (assuming 10% of the time is used for transmitting) |
| Maintenance: | Yamagata Casio replaces Li-ion battery. |
Other functions
| | |
| --- | --- |
| Voice recording: | Records conversation in diving underwater. (max. 480 min. recording) |
| Customizing tool: | Several settings are available by connecting PC (Windows only). |
| Training mode: | Plays your recorded voice at once. |
| Whistle mode: | Certain volume of signal is released (with no air consuming). |
| Dive computer alarm support: | Voice or beep is released reacted by the alarm of specific dive computers |
| Voice guide: | Recorded voice tells you operation and current mode. |
Accessories
| | |
| --- | --- |
| Accessories: | Cradle, USB cable, Strap, Speech training sheet. |
Product appearance