Logosease LGS-RG004 Receiver Only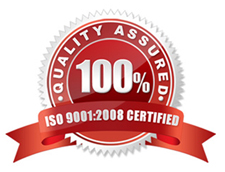 Product details
Brand: CASIO Logosease
Logosease LGS-RG004 Receiver Only
"Instructionwith voice in a lesson" and
"Explanation with voice in a tour"
Logosease Receiver is to receive only not to transmit. The unit can receive voices transmitted from underwater two way radio Logosease.
Several receivers can receive voice simultaneously.
The unit is useful in various situations. For example, underwater, an instructor gives instructions to the student, an advanced diver speaks to a trial diver or a beginner to release his/her anxiety, divers listen to the guiding voice from Logosease, and a diver speaks to freely in fun diving.
You can receive messages from your buddies even if you can not see him or her
Set it at your mask strap and with simple operation, you can receive messages at once
Maximum communication range: 50 to 100m (*Communication range is up to sea condition)
Maximum depth: 42m (*It covers the deepest point available for recreational diving which is 40m)
Maximum 3 hours for continuous use
Specifications
Logosease LGS-RG004 Receiver Only
Specification
Outer package
| | |
| --- | --- |
| Size: | 89.0mm x 41.0mm x 44.8mm |
| Weight: | Approx. 105g |
| Max.water pressure: | At 55m depth |
| Temperature in use: | 0°C- 40°C |
Audio Components
| | |
| --- | --- |
| Speaker | Magnetic-type bone conduction speaker |
Communication Components
Frequencies:

Ultrasound: 32KHz
Voice range :4KHz,SSB - AM system

Antenna:

Ceramic piezoelectric element

Directionality:

The power of communication will be max. when front side of the antenna of each divers faces each other.

Display
| | |
| --- | --- |
| LED while charging: | Red LED is ON |
| LED after charging: | LED is OFF |
Power switch
| | |
| --- | --- |
| ON: | Turns on by detecting water |
| OFF: | Automatically turns off in 1 minute after removed from water |
USB
| | |
| --- | --- |
| Battery charging: | Required about 2 hours at 500mAh |
Battery
| | |
| --- | --- |
| Rating: | 560mAh with Li-ion battery |
| Charging method: | by USB |
| Duration: | About 3 hours (assuming 10% of the time is used for transmitting) |
| Maintenance: | The manufacturer replaces the Li-ion battery |
Accessories
| | |
| --- | --- |
| Accessories: | Battery charger, USB cable, Strap |