Large Flashlight and Camera Retractor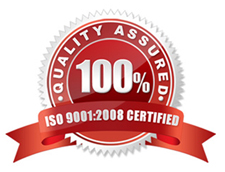 Product details
Brand: Gear Keeper
Large Flashlight And Camera Retractor
12 Oz Ext. 42" (106cm / 340g force)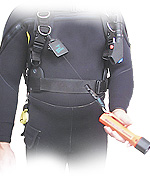 Lock it on land, unlock it underwater.
Longer lanyard, less resistance
Patented flushing system
High strength, engineered by divers
Built to last: designed to survive extended salt water and chlorine exposure
Sand and debris are flushed from unit when operated in water
Locking mechanism
Recommended for large torches and compact cameras
Specifications
Scuba Large Locking Flashlight Retractors
Grab Your Light, Use It, Let It Go...
No more hanging flashlight or camera from your wrist!
The ideal solution for those heavy SCUBA flashlights and Cameras – The locking mechanism allows the flashlight or camera to be secured when on a boat or land. Unlock the unit in the water and the nominal retraction force Gear Keeper will retract the light or Camera (which is close to neutral buoyancy). You're streamlined, won't snag and it's right where you need it. When using your flashlight or Camera underwater, you won't notice any resistance or retraction force.
Retracts Any Flashlight (Up to 8D Cell & Cameras) UnderWater; Locks on Land
Lock it on land; Unlock it under water
Built to Last: Designed to survive extended salt water and chlorine exposure
Sand and debris are flushed from unit when operated in water
Recommended for Large Flashlights & Cameras
Lights 3C-8D & Rechargeables
For example: Pelican Super Sabre, Pelican Nemo, Princeton Tec 400, Shockwave, UK C8
Cameras and Video Housings
Snap Clip/Bracket Mount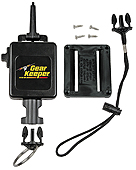 Specifications
Nylon Line w/ Kevlar Core
Stainless Steel Spring and Hardware
80 lbs. Breaking Strength
Locking Mechanism

Mounting Systems
Snap Clip / Bracket Mount
Attaches to D-ring
Bracket Mount (A)
Sandwich webbing between retractor and bracket (in either direction)
Screw bracket to retractor
Bracket Mount (B)
With bracket already attached to retractor, slide webbing through bracket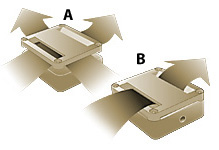 Retracting End Type
Quick Connect-II (Q/C-II)
Quickly and easily disconnect console from Gear Keeper
Included Accessory: Q/C-II Lanyard
Q/C-II Split Ring