Lalo Boots - SHADOW Amphibian 8" Coyote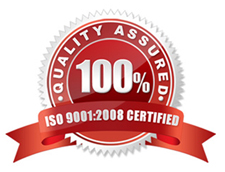 Product details
Brand: Lalo
Model: SHADOW Amphibian 8"
HVT PROFILE
The Ultimate Special Forces Tactical Boot. The Shadow Amphibian is made for and in conjunction with the Navy SEALs to use while in the air, on land and while swimming. It is not designed to keep the water out, but to let it flow in and out of the boot as needed. Features a two-way passive drainage system, patented composite plate and TPU outsole for an efficient "stealth approach"when transferring energy from foot strike to toe-off, contoured climbing arch, compression molded EVA midsole, compression molded EVA insole, fin-lock, slip resistant, light- weight injected blown TPU outsole, articulating heel and outsole shape for assisting in noise reduction, blade resistant SUPER FABRIC™ toe cap, Microfiber H2O shedding synthetic leather upper with breathable membrane, moisture-wicking, H2O shedding antimicrobial upper lining, Rip-stop nylon accents, engineered Achilles flex notch, sleek vamp profile for secure fin fit and climbing, gusseted tongue construction with invisible lace pocket, seamless, lightweight quarter protection construction.This boot does not have a zipper.
KNOWN WHEREABOUTS
Deserts, mountains, urban areas, jungles, oceans, prisoner extractions and HALO and HAHO free falls.
Color: Coyote Brown
Weight: 1lb 5.3 oz (based on a men's size 9.5)