Regulator PREDATOR Unbalanced Piston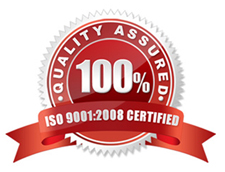 Product details
Brand: Ocean Design
PREDATOR Regulator Unbalanced Piston
Great performance from a budget regulator.
Low price and great performance.
High performance sport piston 1st stage.
This modern, sleek, design will easily handle pressures up to 345 BAR or 5000PSI.
Made from high grade chrome coated brass.
Compact high performance 2nd stage with pre dive and dive switch.
1 x HP Port.
2 x LP Ports.
Specifications
Most 2nd stage demand valve regulators are calibrated and then tuned for middle of the road performance. Non adjustable 2nd stage do not allow the diver to choose the performance level they would like from their regulator
The Ocean Design adjustable 2nd stage allows you to increase the performance of your regulator with the twist of a knob. This gives you the choice you need if you either choose or end up in a situation where extra performance or air maybe needed.
Key Specifications/Special Features 2nd stage:
Valve type: Demand
Adjustment: Knob & pre dive switch
Balancing system: Mechanical
Integrated purge button: Yes
Mouthpiece: orthodontic
Nitrox compatibility: Standard to 40%
Weight (without hose): 180g
Dimensions (front profile): 67mm
Minimum cracking effort: Diver adjustable
Factory set inhalation effort: < 2.0 inches
Work of breathing: 0.9 Joules (average)
Warranty: 12 Months
Limited lifetime warranty: Yes
Spare parts