Pack Reel
Just now there are
1
people looking here.
Add to list (wish/quote request)

sku: CW00400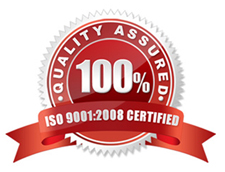 Product details
Brand: Ruslyn Holdings
PART NUMBER AUS004754RPR-85
NATO STOCK NUMBER (NSN) 8130/661596431
The Pack Reel® NSN 8130/661596431 is designed for military use as a hand held, small, rugged and lightweight packable mini reel. The Pack Reel is specifically designed as a small hook & line reel, small detonator cord reel, small firing cable reel, small signals cable reel, mini aerial cable reel, mini cord reel, small rope reel, small hose reel and mini wire reel. As a rugged small hand held reel it is specifically designed for the dismounted soldier. It is used as a combat engineering small reel, Search mini reel, small EOD reel, small IED reel, special operations mini reel, signals mini reel and clearance diving mini reel. The Pack Reel® is also used as a small emergency services reel, small homeland security reel and mini industry reel.
The Pack Reel is designed to be carried by dismounted personnel. This small reel is used by Army, Navy and Air Force including Combat Engineers, Search, EOD, CIED, Sigs, Special Forces, Clearance Divers and Aerospace. The Pack Reel is a rugged lightweight ergonomic hand held mini reel that can be operated by a gloved hand in any conditions to deploy hook and line, firing cable, detonator cord, comms cable, rope, wire and cord. The Pack Reel is a mini reel used by the military and can be attached to a soldiers webbing or pack carried. The Pack reel is an extremely light mini reel with no metallic components. As a small reel it is rugged and able to be used with a gloved hand in sub zero temperatures. The Pack Reel is also available in black and used as an anchor rope reel around the world. It is well liked as a mini rope reel and is used in fishing as a kayak small anchor rope reel. Used in many countries around the world the Pack Reel is proudly designed and manufactured in Australia.
Specifications
Pack Reel - Features

Specifications:
SIZE: Diameter 230mm (9?) Width 62mm (2.4?)
WEIGHT: 375 grams (0.83 lb) empty
BUOYENCY: Positive
ULTRA VIOLET LIGHT (UV): Stabilised
CHEMICAL RESISTANT: Yes
FLAMABILITY: Resistant
IMPACT RESISTANT: Yes
TEMPERATURE TOLERANCE: Strength retention at -40°C
Vicat softening at +150°C
MATERIAL: Impact Copolymer and ABS
METALIC COMPONENTS: None
COMPLIES WITH ROHS
(Register of hazardous substances)
Capacity:
HOOK & LINE : 100m (328?)
FIRING CABLE (black and tan): 75m (246?)
DETONATOR CORD: 35m (115?)
COMMS CABLE - DON 10 (WD-1A/TT): 130m (426?)
CORD - 2mm: 335m (1099?)
CORD - 8mm: 20m (65?)
ROPE - 10mm: 12m (39?)
Intellectual Property
Trademark registered number 1365252
Design registered number 335367
USA IP 4,196,736