e-Shark Force Pro (Paddle Board) Unit
Just now there are
1
people looking here.
Add to list (wish/quote request)
sku: ESA00930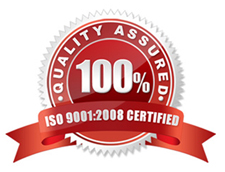 Product details
Brand: eSharkForce
Model: Paddle Board Unit
eSharkForce Pro Paddle Board Unit
THE ULTIMATE SHARK DETERRENT SYSTEM FOR YOUR PROTECTION
Turns on in water automatically
Up to 5 hours of use when fully charged
Easy attachment leash / points
Latest new induction charging system
Battery changes and full servicing available
E-Shark Force is a state of the art shark deterrent system used by ocean enthusiasts worldwide.
WARRANTY/DISCLAIMER/WARNINGS:
This is a SALTWATER ACTIVATED DEVICE. It will NOT WORK in fresh water or swimming pools.
Consult your physician prior to use if you have a serious health conditions (heart disease) pacemaker, pregnancy) due to the electronic pulses emitted from the device. Follow all operating and manufacturers guidelines before use of equipment.
DO NOT USE the device deeper than 150 feet
DO NOT swim in brown dirty water or river mouths
DO NOT alter or charge any products used for this device
DO NOT feed sharks. E-SHARK FORCE may be unusable due to the agitated surroundings by feeding sharks. Although the unit has been tested to confirm that it is effective to deter sharks, it is questionable to guarantee that all sharks will be deterred by E-SHARK FORCE under all unforeseen circumstances. E-SHARK FORCE does not provide any protection for the user from any other salt water ocean animal-this is only for sharks. E-SHARK FORCE intends to reduce the risk of an aggressive encounter with a shark; however, sharks must be considered extremely dangerous since they are unpredictable and must always be treated with extreme respect This Warranty WILL NOT apply and is terminated when any product contained in this case or any part thereof; has been subject to alteration, abuse, misuse or where incompatible parts are used. This Warranty take the place of any previous warranties, expressed or implied. It is acknowledged that participating in any SALT WATER OCEAN activity (surfing, snorkeling, diving) is subject to injury and damage to person(s) and property. "User" agrees to hold "E-SHARK FORCE" free of any responsibility, fault, liability, harm, damage or claim that may arise there from. ·user" understands that this could take the form of physical injury to him or person(s) around him/her caused by the negligence of the "User" or other person(s) in the water & voluntarily assumes all risks associated in the sport of surfing, diving or snorkeling. It is understood that while "E-SHARK FORCE" intends to protect against potentially harmful run-ins with sharks, "E-SHARK FORCE" cannot guarantee the demeanor in which a shark may behave under any given circumstances. Further, any action brought by anyone (including any other person in the water in the close proximity of the "User", the "User" (his, hers or theirs), the heir(s) of same, parents, or person having standing to bring such an action shall be the subject matter of both indemnity and defense by "User" to the benefit of "E-SHARK FORCE".
Specifications
eSharkForce Pro
eSharkforce Wheight - 7 oz (0.198 kg)
Package dimensions - length 12" x width 8" x thickness 3 1/4"
Specifications:
Depth: 140-feet maximum
Power: Internal 3.7 Volt Li-ion battery
Battery Charger: 6 VDC, 1.0 Amp wall transformer
Charging Time: Approx. 6-8 hours
Operational Time: 4-6 hours (in water)
Output: 120V to 200V pulsed proprietary wave form
Electrodes: 2 stainless steel mesh electrodes
Resources